Casino Prizes for your selected event.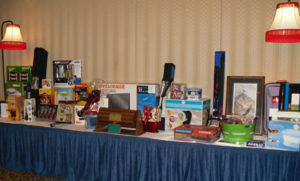 Casino Prizes
As your party planning becomes more and more hectic, clients sometimes find the shopping and hauling of prizes time consuming. As a convenience to our clients, Ace High offers casino prizes delivered and set at your event. We have packages that range from $500.00 to $2,500.00 or you may customize your own package! We also offer handmade themed baskets!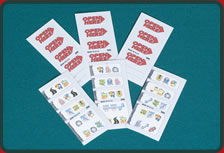 Pull Tabs
A great addition to you casino night or to use before your party to promote the up-coming event. A fun game anyone can play!
Each package contains 1200 tickets & a poster to identify the winning tickets!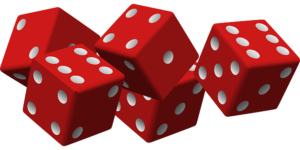 Dice Bead Necklaces
Use as a party favor or for a bonus at the gaming tables! It is amazing how something so small can add so much fun to your event. One of our most popular casino prizes, the cost is 25.00 per 100!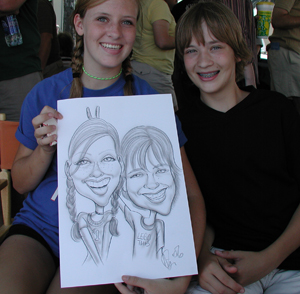 Caricaturists
Add on of our talented caricaturists, Seated Massage Therapists, Palm readers, Face painters or Tarot card readers to your event!
Great to add to your carnival event.