A Little Bit about Our Casino and carnival entertainment
Ace High has been providing casino and carnival party entertainment for 20 plus years. We bring Vegas-quality gaming to meetings and events whether there are 50 or 1200 people.
Offering parties from client appreciation, corporate holiday parties, to home parties. Our inventory includes a variety of gaming tables, chips, special fringe table lampshades, video horseracing equipment and betting/window props, and staff. We offer assistance for any guest to learn the games that we have. We will assist in organizing your event and bring a casino or carnival atmosphere to many different venues. Other than hotel and banquet facilities, we have events on Riverboats, under tent, Caves and many other interesting Venues. Please call us for additional information!
Our dedication to quality and professionalism, along with their reputation for caring about each individual event are the reasons Ace High Casino has attracted the finest staff in the business. You can take comfort in knowing that whether we in your home, place of business or any venue, we use caution in the setup, take down and transportation of equipment. We employ a wide variety of dealers from retirees to recent graduates. We will arrive early and property attired in uniform. These are some of the qualities and reason our clients come back to us year after year for their entertainment needs!
"We love what we do, we hope it shows!"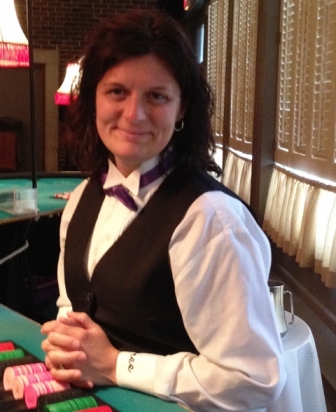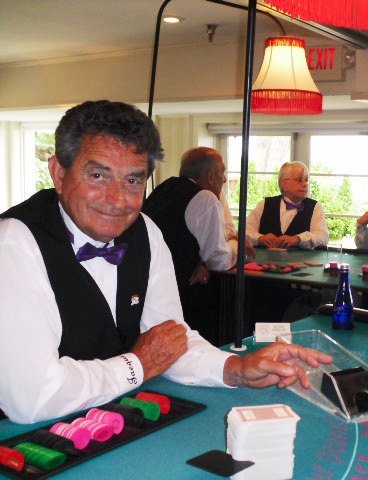 Ace High Casino and Carnival
171 Bridgepoint Drive
South St. Paul, MN  55075
Phone: 651-293-4444
Fax: 651 293-8047
Please provide us with as much information as possible so we can customize your event.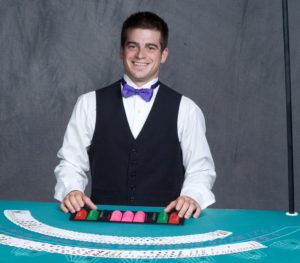 The team is always on the look out for individuals for part-time positions at our corporate entertainment "Casino Events" this holiday season. These individuals must be honest, dependable and enjoy people! We also require excellent communication and basic math skills. Subcontracted dealers can range from college students, to working couples, to retiree's all looking for additional income and an opportunity to meet new people in a fun and exciting environment. Training is provided on all of our games including Blackjack, Texas Hold 'em Poker, Pai Gow Poker and many more! If you are willing to work evenings, live in the Twin Cities Metro area and want to join a company that offers part-time fun and friendship,  fill out the form below!