A Carnival Event is an Exciting Alternative or Addition to A casino Event
Celebrate with a crazy Carnival!
Bring your carnival event to life with entertainers of all kinds: Clowns, face painters, caricaturists and much more.
A great variety of carnival games to keep your party entertained:
Touchdown
Pass the Puck
Baseball Throw
Dart Throw
Duck Shoot
Frisbee Fling
Archery Shoot
Hang Your Hat
Soccer Kick
Chip In
Star Wars
Bean Bag Toss
Horseshoe Toss
Eggs in a Basket
Dinosaur Ring Toss
July 4th Card Toss
Milk Can Toss
Stop It
A Carnival can be a wonderful addition to a
Casino
event, and can be paired up with one of our unique
themes
. These events can be outdoor or indoor at one of our many
venues
or your own location.  Would you like to learn more about us or contact us for more
information
on our carnival event?
Click here
!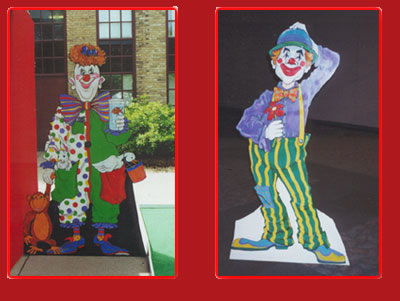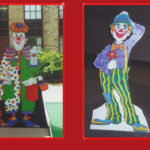 Character Silhouettes
Add a humorous decor touch to your Carnival with our Character Silhouettes: